SpaceX has an intriguing launch on Wednesday morning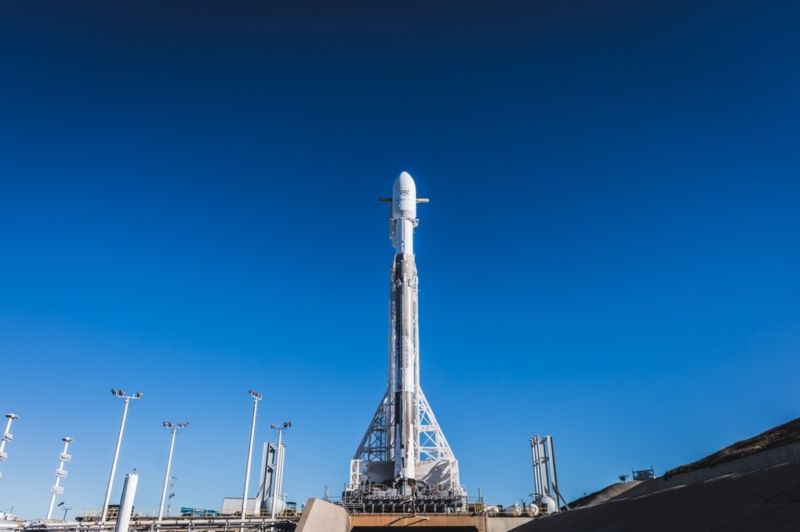 After the launch of the Falcon Heavy rocket two weeks ago, going back to launching a single core of a Falcon 9 rocket may seem like something of a letdown. But the next SpaceX launch, presently scheduled for early Wednesday morning, is worth tuning into. The instantaneous launch window opens (and closes) at 9:17am ET Wednesday, and weather conditions forecast for the launchpad at Vandenberg Air Force Base, in California, are 90-percent favorable.
The primary mission on Wednesday is the launch of the PAZ satellite to low Earth orbit. This is a synthetic aperture radar satellite that can generate high-resolution images of the Earth's surface, regardless of whether there are clouds covering the ground. The customer is Hisdesat, a Spain-based commercial satellite company.
The Falcon 9 rocket will also carry a second payload of note: two experimental non-geostationary orbit satellites, Microsat-2a and -2b. Those are two satellites that SpaceX has previously said would be used in its first phase of broadband testing as part of an ambitious plan to eventually deliver global satellite Internet. Further satellites will be launched in phases, with SpaceX intending to reach full capacity with more than 4,000 satellites in 2024.
One of the most intriguing aspects of Wednesday launch will come a few minutes after liftoff when the payload fairings separate from the top of the rocket. Although SpaceX has not talked publicly about these fairings, they represent an upgrade over previous iterations, and the company will make an effort to recover them from the Pacific Ocean.
As part of that recovery effort, SpaceX will dispatch a boat named "Mr. Steven" to the recovery area in an attempt to catch at least one of the steerable fairings or, failing that, pluck them from the ocean after they land. SpaceX has been mum, too, about the nature of the boat, but photos have popped up on social media in recent weeks. Presumably the company will share more information if the recovery is a success.
So there's a lot going on with the early morning launch attempt. As this is previously flown booster (first launched on August 24, 2017), SpaceX will not attempt to recover it for a third flight. The webcast below should go live about 15 minutes before Wednesday's launch window opens.
---