16 Most Defining Moments of Betty and Jughead's Relationship
❤ 757 , Category:
News
, ⚑
---
When Riverdale first premiered in the spring of 2017, it looked as though Betty Cooper's crush on neighbor Archie Andrews was going to be the relationship fans would be obsessing over. But like most things in the town of Riverdale, things aren't always what they first seem.
As the season progressed, it became clear that Betty's blossoming romance with Jughead Jones would be the true couple to watch. And so, the Bughead ship set sail.
The duo's relationship has already survived murder mysteries and serial killers, not to mention a plethora of additional ups and downs throughout the past two seasons. In celebration of their love, let's take a look back at the most defining moments in the history of Bughead.
Jughead Joins the Blue and Gold
Nothing brings a couple together more than an old-fashioned murder mystery, and that is just where Bughead's journey begins. Betty convinced Jughead to join the school paper, the Blue and Gold, in order to investigate Jason Blossom's death. They're only friends at this point but started to realize they have similar interests when it comes to getting the truth behind the town's secrets.
Jason Blossom's Memorial
The investigation had Betty and Jughead spending all their time together, and so they also attended the memorial for Jason Blossom as a platonic pair. It was here that Grandma Blossom told the couple that Betty's sister, Polly, and Jason were engaged, sending Bughead on their next adventure together.
Finding Polly
The couple took a trip to the Sisters of Quiet Mercy after discovering that the Coopers were secretly sending money there, and they found Polly. Eventually, Alice Cooper arrived and sent them away, but the emotional reunion helped bring Bughead closer together.
Their First Kiss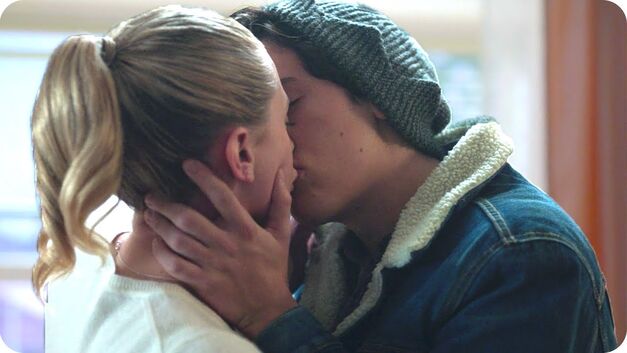 After their road trip to find Polly, Jughead climbed a ladder up to Betty's bedroom, referencing Romeo and Juliet in the process. When Betty revealed that she's terrified of being crazy like her parents, Jughead calmed her down and the two share a sweet kiss for the first time.
Becoming Betty's Boyfriend
The pair held hands on a walk home from school and kissed a couple more times, but Jughead struggled to define their relationship. But when he later asked Betty if he had to attend Polly's baby shower, she answered that he did because he is her boyfriend. The couple were inseparable at the shower and got even closer later that night when Betty said she believed Jughead when he insisted that his father didn't kill Jason.
Jughead's Birthday
Betty was warned that Jughead hates birthday parties and surprises, so she combined them both into one night that her boyfriend did, indeed, hate. He admitted he'd rather be with the Core Four at Pop's, and then got upset that she also invited his father, FP, to a party with alcohol when she knows he has a problem. And so, Bughead's first fight occurred, with Jughead pointing out the pair's differences and accusing Betty of only being with him because Archie didn't want her. But fear not, fans, the couple went to Pop's and made up over the one thing that seems to solve all of Riverdale's problems — milkshakes.
Betty Says The L-Word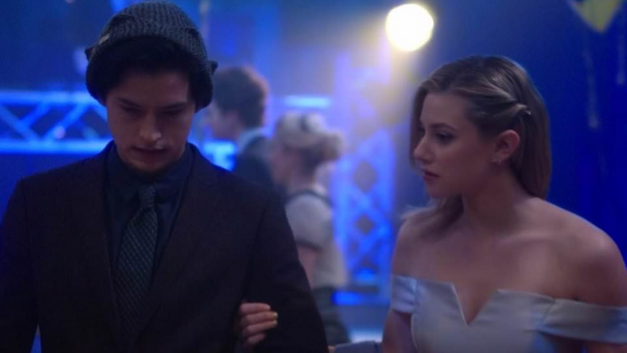 The couple attended a school dance together, but Jughead questioned their relationship after finding out that some of his friends broke into his dad's trailer. This led to a fight between Betty and Alice later over FP's arrest in which Betty declared that she loves Jughead for the first time.
Jughead is Transferred to Southside High
After FP is arrested for his involvement in covering up Jason's murder, Jughead was transferred to Southside High — a school crawling with Serpents. Betty, Archie, and Veronica attempted to bring him back, but the brooding boy said that the Southside may be exactly where he belongs.
They Say "I Love You"
After Betty's speech at the Jubilee, in which Jughead is the first to clap in support when she's done, Bughead headed back to FP's trailer. Jughead told Betty he loves her and she returned the sentiment. The two ripped off their clothes and started to get hot and heavy before the Southside Serpents arrived and gifted Jug with an official Serpent jacket as a way of making him a member of the gang. This started to lead to trust issues between the two as Betty grew increasingly concerned with her boyfriend's involvement with the Serpents.
Betty Breaks Things Off
When Riverdale's very own serial killer, the Black Hood, reached out to Betty, he demanded that she break up with Jughead or else he'd kill him next. Left with no choice, Betty begged Archie to break up with her boyfriend for her and he begrudgingly agreed.
Jughead and Toni Kiss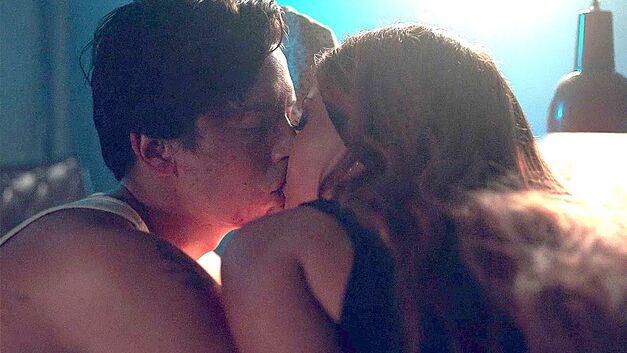 Jughead was hurt by the unexpected breakup and wasted no time on a rebound to help ease the pain. When Toni Topaz went to congratulate Jug on joining the Serpents, he told her that he's no longer with Betty and the two shared a kiss. But perhaps he moved on a little too soon, as Bughead hooked up after the drag race and joined forces again to search for the Black Hood.
Betty's Serpent Striptease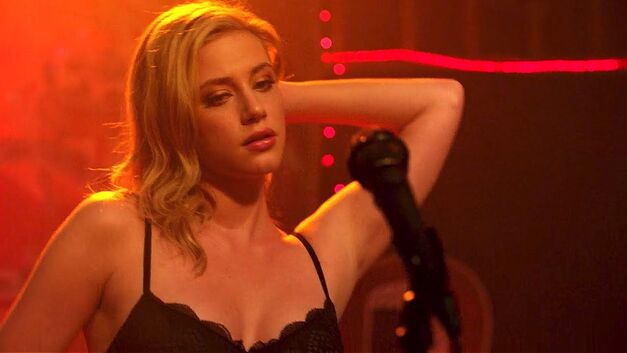 In a misguided attempt to fit in with the Serpents, Betty performed a striptease in front of the gang. The audience also consisted of her own mother, her boyfriend's father, and Jughead, leading to some awkward reactions and tension between Bughead. At the end of the night, Jug broke up with Betty in an attempt to protect her from his Serpent life. When she asks how many times they're going to push each other away, he definitively answered, 'Until it sticks."
Betty and Archie Kiss
With Bughead no longer together and Archie recently split from Veronica, Betty and Archie shared a smooch while continuing their quest to unmask the Black Hood. (Once again, the hunt for sadistic murderers really turns Betty on.) Later, when Betty and Jughead exchanged Christmas gifts and started to rekindle their spark, Jughead admitted to hooking up with Toni, but Betty didn't reveal that she kissed Archie.
Consummating Their Relationship
The amateur-detective lovebirds then moved on to their next case — discovering who decapitated the statue of General Pickens in order to clear the Serpents' name. They eventually discovered it was Tall Boy who did it in an act of mutiny and then went back to the trailer to celebrate. Jughead apologized for pushing Betty away in an attempt to protect her and the two begin hooking up. Betty lets Jughead know that she wants all of him and the two have sex for the first time.
Disposing of a Dead Man's Car
Bughead gets even closer after Betty admitted to Jug that her mother hid the dead body of a man who came to their home for her brother, Chic. When parking enforcement stopped by to inquire about the car parked across the street (which belonged to the dead man), Jughead lied and said it was his. The couple then hotwired the car, drove it into the woods, and pushed it into the river.
Cabin Confessions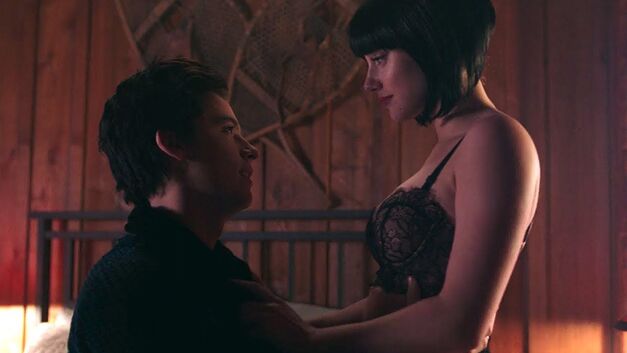 Things turn sour at a couple's retreat to a cabin in the woods after Cheryl Blossom called Jughead and revealed that she saw Betty and Archie kiss. Bughead was able to work things out relatively quickly though and put their cabin's bed to good use. They made up just in time to be held hostage by thieves who broke into the cabin. Veronica saved them all by pushing a hidden emergency button in her bedroom, and so the frightening attack was just another disturbing moment in a long line of violent Riverdale events that manage to bring Bughead closer together.
Recent search terms:
On this topic: ( from the heading News )