Winter is almost over, but that doesn't mean that there are no more new anime series to watch. Thanks to the streaming giant, Netflix and other animation studios, March has many anime titles that you need to check out. So here are five anime shows that you need to watch this March.
A.I.C.O. Incarnation
Premiere date: March 9, 2018
Studio: Bones
Genre(s): Action, Bio-Sci-Fi, Horror, Sci-Fi
From the studio behind My Hero Academia and Fullmetal Alchemist: Brotherhood comes to Netflix the original anime series, A.I.C.O. Incarnation.
In the year 2035, an accident known as the "Burst," spawns a new kind of lifeform that ravages the Kurobe Gorge. One of the many fallen is Aiko Tachibana's family. Now, two years after the incident, Aiko learns something unbelievable from her new classmate, Yuya Kanzaki. There's a secret within Aiko that could stop the outbreak, but to find out what this secret is, they must venture to ground zero — the epicenter of the Burst.
Accompanying her is Yuya and a team of divers set to put an end to these creatures before they consume the world. However, unimaginable possibilities await them.
Directed by Kazuya Murata (Gargantia on the Verdurous Planet and Fullmetal Alchemist: The Sacred Star of Milos), we can't wait what gritty scenes the first season of A.I.C.O Incarnation has for horror fans.
ReLIFE Final Arc
Premiere date: March 21, 2018
Studio: TMS Entertainment
Genre(s): Drama, Slice of Life, Romance, School
Last year, TMS Entertainment announced that they were working on an arc to conclude the ReLIFE story. And now, we finally have a few more details about the finale.
The new anime adaptation will be a four-episode OVA series taking place after the ending of the manga and TV series. In the finale, viewers will get to see the relived experiences of Arata Kaizaki coming to an end.
ReLIFE follows Kaizaki, an unemployed 27-year-old man whose parents have cut him off. After a night on the town, he meets a man claiming to have pills that could help him redo his life. Recognizing this great opportunity, Kaizaki agrees to take part in the experiment. As a result, Arata turns into 17-year-old and joins a high school to relive his third-year.
The OVA will come out on Blu-ray and DVD in March 2018. Beyond the anime adaptation, ReLIFE also has a live-action movie adaptation that premiered earlier this year.
Sword Gai: The Animation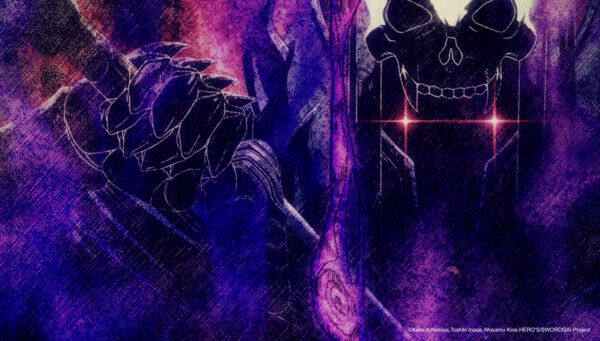 Premiere date: March 23, 2018
Studio: Production I.G and DLE
Genre(s): Action, Fantasy, Seinen, Supernatural
Another Netflix original anime series premiers this March. Based on the manga of the same name, the action fantasy anime follows a young man named Gai who fuses with a demon weapon.
The story of Gai begins when Amon, a swordsmith finds him next to a dead woman. Amon decides to adopt the young child and teach him the art of swordsmithing. However, tragedy strikes when Gai is forging a sword and he loses his right arm. To help him, Amon uses the demon sword Shiryū (Death Dragon), to replace his missing arm. Now fused with the Death Dragon, Gai must fight his enemies. But, will Gai keep his humanity as the Dragon sword lusts for blood?
Although the streaming giant is set to release Sword Gai: The Animation this month, plans for adapting the manga into an anime started in 2014 under a different team. The collaboration fell through, and a few years later, Netflix picked up the show.
Lost Song
Premiere date: March 31, 2018
Studio: Dwango and Liden Films
Genre(s): Fantasy, Magic, Music
Lost Song tells the tale of two heroines destined to change the world with the power of song. Rin and Finis, lead very different lives. Rin is an energetic girl who loves to eat and Finis is a songstress who lives in the royal palace.
Their lives get intertwined by the power of song, and with it, they can heal wounds, create water, and even stir the wind. But in the wrong hands, such abilities can be used for destruction. Can their songs bring, hope, despair, or something neither of them expected?
Lost Song is all about the music. The voice actresses behind the protagonist, Rin (Konomi Suzuki) and Finis (Yukari Tamura) have made their mark in both the music and voice acting industry.
Besides, these incredible actresses, Yusuke Shirato (The Ancient Magus' Bride and THE IDOLM@STER) are in charge of the music. With such incredible talents on board, it's no surprise that the music will be an essential element in the show.
Time Driver: The Future We Drew
Premiere date: March 10, 2018
Studio: Robot Communications and Imagica Image Works
Genre(s): Comedy, Adventure
Part of the 2018 Young Animator Training Project, Time Driver: The Future We Drew is a tale about never giving up on your dreams.
27-year-old Yuuto Matsubara is bored with his everyday life. Day in and day out he sells toys to the masses without being able to pursue his own dreams. He's so displeased with his life that he's even given up on Ai, a girl that he's had a crush on since they were kids. But, this all changes when a "Time Driver" robot, which is activated by the power of dreams, appears in front of Yuuto. Not knowing what the robot wants, it forces Yuuto into the cockpit. Inside, the young man meets a 12-year-old version of himself. Will meeting his younger self change Yuuto's boring life?
The Young Animator Training Project is an annual project funded by the Japanese government, which supports training newcomers to enter the industry. At the end of each year, participants present their work to a committee. Anime shows like Little Witch Academia and Death Billiards started out at the Animator project.
Zuleika is a fan contributor at Fandom and focuses on Anime. Her anime specialties are horror, gore, and mystery anime. Loves series, movies, and games that have to do with bloodthirsty but equally intelligent psychos.