Beware the actors you fall in love with on your favorite shows, as one day you could turn on the TV to find them suddenly replaced.
TV series can run for years and sometimes actors, whether they quit or get fired, don't make it all the way through to the end.
Viewers usually just have to accept the changes without ever getting an explanation for the recast. But don't worry TV fans, we're here to uncover the mysteries behind some of TV's biggest casting changes.
Game of Thrones
It's hard enough to keep track of all the characters on Game of Thrones without having the extra challenge of actors being replaced. But that hasn't stopped the HBO hit from going through several recasts since it first debuted in 2011. While both Tommen Baratheon and The Mountain were recast at certain points, it was before their characters had major storylines so the switch-ups were less noticeable.
The recasting of Khalessi's lover, Daario Naharis, on the other hand, was less easy to brush under the rug. Actor Ed Skrein was replaced by Michael Huisman between Seasons 3 and 4 after Skrein landed a leading role in 2015's The Transporter Refueled. And to complicate things even further, both men look completely different. Daario started out clean shaven with long flowing blonde locks and returned the next season with short dark hair and a beard. But in a world where dragons exist and men come back from the dead, perhaps a makeover isn't the strangest thing to happen in Westeros.
Riverdale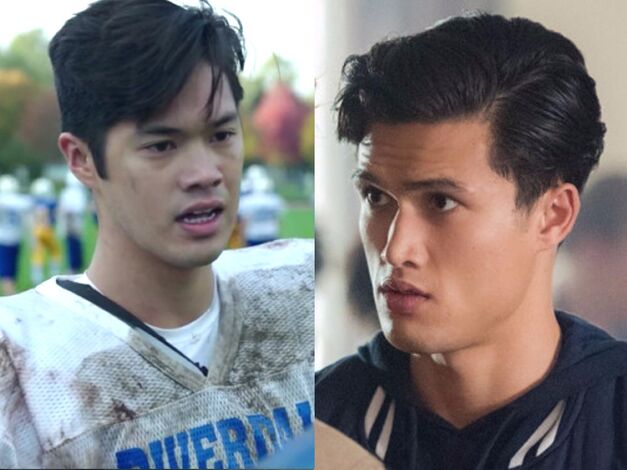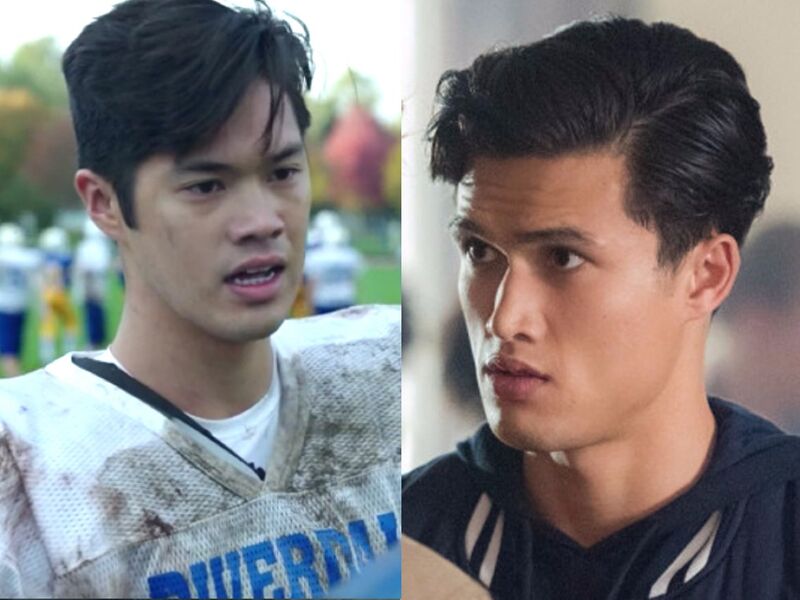 When Riverdale returned to the CW after its successful first season, there was a new face in the role of Reggie. Archie's rival was originally played by Ross Butler but wasn't seen often because of the actor's busy schedule. Butler stars in 13 Reasons Why, another breakout hit in 2017, so producers had to search for a new Reggie when the Netflix series was picked up for Season 2.
Charles Melton took over the role in the next season, bringing more bad-boy sex appeal to the character. Butler endorsed his replacement in a tweet after leaving the show and thanked producers for choosing another Asian-American to take on the role.
Roseanne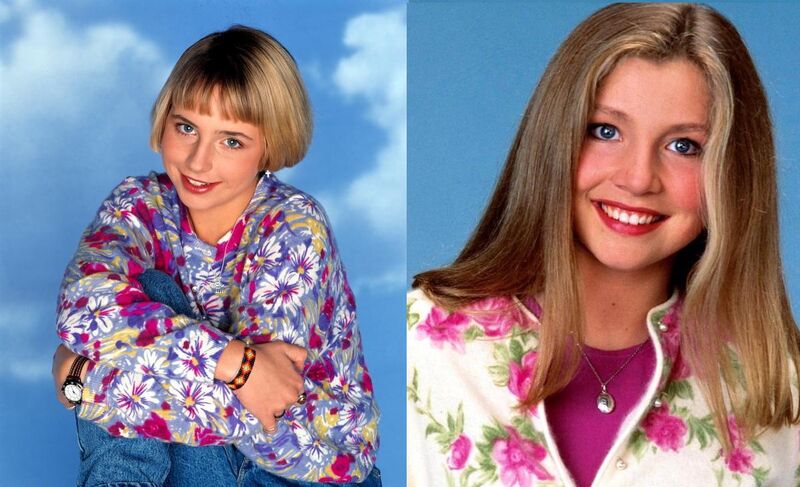 When Alicia Goranson was replaced by Sarah Chalke as Becky in the '90s sitcom Roseanne the show dealt with it by doing what it does best — making jokes. After five years playing the family's oldest daughter, Goranson went off to attend college and Chalke took over the role. But to make things even more confusing, Chalke then left in '95 and Goranson returned until May of 1996, reportedly able to pick up the role whenever her schedule allowed. But then Chalke returned to play Becky in the final season.
Confused yet? So are we. But the Connors made light of the situation with laughter, asking Becky things like "Where the hell have you been?" when she'd return in a different form. Both Goranson and Chalke will appear in the upcoming Roseanne reboot, though the latter will play a character other than Becky.
Gotham
The character of young Poison Ivy in Fox's Gotham has now been recast not once but two different times since the show first debuted in 2014. The role of Ivy Pepper was originated by 14-year-old Clare Foley, but they recast the role with 28-year-old Maggie Geha in Season 3 in order to age the character and get her closer to the sexy supervillain she's destined to become.
But when Gotham returned for the second half of its fourth season in 2018, Geha had been swapped with actress Peyton List. Ivy 3.0 will be the evilest incarnation yet, described in a press release as "a live wire of crazy energy" who will "set her sights on Gotham, intent on making the city her own green paradise."
The Fresh Prince of Bel-Air
The character of Aunt Viv was played by Janet Hubert for the first three seasons of the '90s sitcom The Fresh Prince of Bel-Air before being taken over by Daphne Maxwell Reid in Season 4. Showrunners claimed that Hubert was axed because she violated her contract by getting pregnant, but most people assume it was because of her feud with the show's star, Will Smith.
The two actors were known for not getting along behind the scenes, with Hubert accused of being difficult on set. The actress spoke out against Smith as recently as 2016 when she released a video slamming the star and accusing him of not helping her and the rest of the cast get more money for being on the show.
Spartacus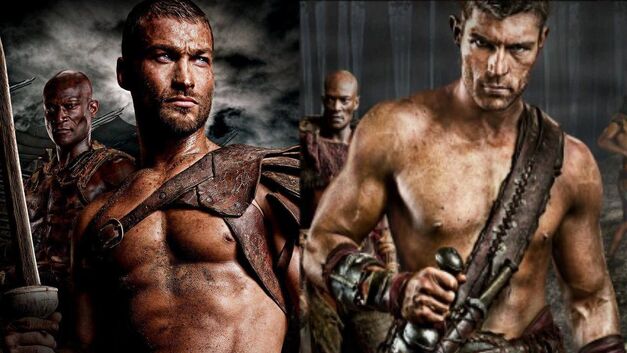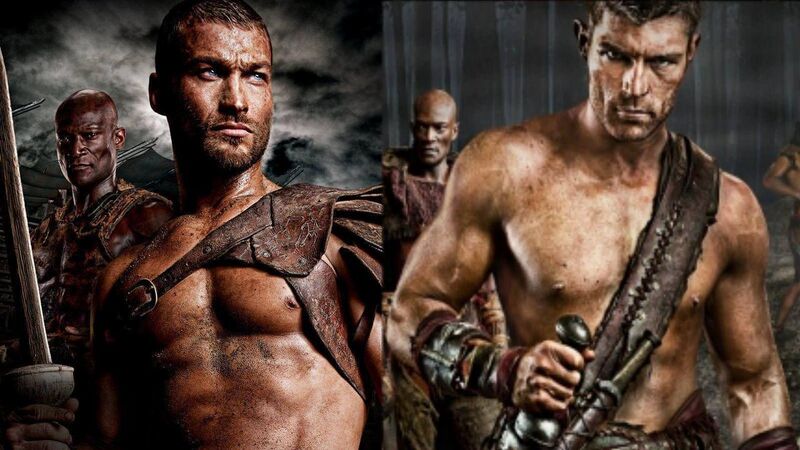 Andy Whitfield played the titular role in Starz's historical drama Spartacus for the first season but was diagnosed with cancer before the start of Season 2. Production was put on hold to give Whitfield time to recover from treatment, but he sadly passed away in September 2011 before filming could resume.
Liam McIntyre was tapped to replace the lead actor for the rest of the series, which lasted two more seasons and got even more popular during that time.
Family Guy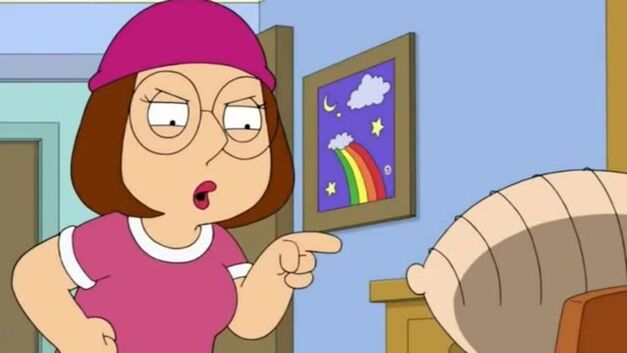 Season 1 of the animated series Family Guy had Lacey Chabert in the role of Meg, Peter and Lois' long-suffering daughter. But the actress became too caught up with her role in Party of Five, not to mention actually going to school herself, so she was replaced by Mila Kunis starting in Season 2.
Creator Seth MacFarlane reportedly thought Kunis was ultimately a better fit anyway and she's been playing the role ever since.