Over the years, T'Challa has become known as a king, warrior, superhero, and real charmer. Despite being the James Bond of the Marvel Cinematic Universe, there aren't too many women in his life. Here are five of T'Challa's most noteworthy, comic-book romances that could end up on the big screen in the future.
Nakia, the Obvious Choice
Nakia's comic-book track record is full of action and intrigue. She started out as a member of the Dora Milaje, the female bodyguards assigned to protect the Black Panther. Eventually, she fell in love with him. When Mephisto tricks T'Challa into kissing Nakia, her love turns into obsession. Blinded by jealousy, she attempts to kill T'Challa's ex-girlfriend, Monica Lynne, by throwing her from a plane. This act results in her dismissal from the Dora Milaje and set her on a path that leads straight to Erik Killmonger. Killmonger enhances her strength and accuracy, and she becomes his protege, Malice.
Of course, the MCU's take on Nakia differs from that of the comics for the time being. In the film Black Panther, Nakia is a Wakandan spy and the love interest of T'Challa. Strong, kind, and intelligent, Nakia epitomized female empowerment and independence. As of now, she seems to be the most obvious choice for T'Challa. But let's not forgot that the pair has already broken up once. Who knows what the future holds for these lovebirds.
Ororo Munroe, the Former Queen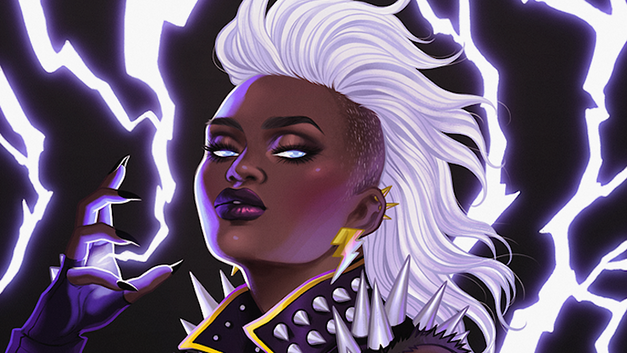 Ororo Munroe, aka Storm, is one of the most powerful mutants in the Marvel universe. Storm and Black Panther's high-profile relationship was one of the most iconic in comics. The two first met in the Sahara Desert as children when Storm rescued the T'Challa from kidnappers. Later, T'Challa helped Ororo reunite with her family in Africa.
They spent so much time together and were such great friends, that it was only natural that they should fall in love. Ororo and T'challa got married in a massive Wakandan ceremony attended by many superheroes. Yet, this happy relationship came to an unexpected end when T'Challa annulled their marriage, blaming Storm for the damage caused to Wakanda by the Phoenix Force.
With Disney acquiring both FOX and Marvel studios, the pair could appear in the MCU in the future, metaphorically bringing together fans of X-Men and the MCU. Hopefully, if their relationship does play out on the silver screen, it won't suffer the same fate as their comic-book marriage.
Monica Lynne, the American Singer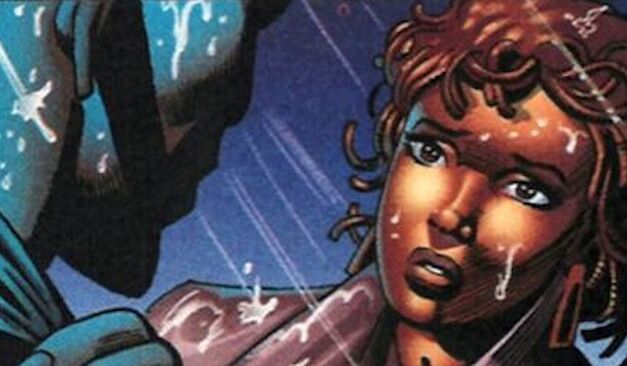 T'Challa's longest relationship was with Monica Lynne, a singer from Georgia. The two first met in New York. T'Challa saved Monica Lynne from a violent, racist group called Sons of the Serpent. The two began a lengthy relationship, and, for a while, Monica Lynne lived with T'Challa in Wakanda. He even met her family in Georgia. The couple was engaged for a little while, but T'Challa suddenly, and without explanation, called it off. When Monica Lynne later heard about T'Challa's marriage to Storm, she was devastated. She spent that night in Washington singing songs about heartbreak.
Despite the tragic end to this relationship, their story was beautiful and unique. It's rare to see a superhero with a civilian, and their conflicting lifestyles would make for interesting drama on the big screen. It could add a whole new dimension to T'Challa's cinematic journey.
Monica Rambeau, the Southern "Sun Goddess"
Monica Rambeau aka Photon is a superhero with the power to absorb, generate, and manipulate light. Her relationship with T'Challa wasn't quite official, but they were pretty close. Even though the two are nothing more than friends, Monica admits that it was hard for her to watch T'Challa marry Storm. (Yes, he breaks the heart of yet another Monica.)
Although Monica was an outsider, Wakandans loved her and called her the "Sun Goddess." Some even assumed that she would be his future bride, but it never happened. Eventually, T'Challa recruits her for an all-black superhero alliance working in New Orleans to fight vampires. Later, she joins him as a member of the Ultimates.
With the Captain Marvel film upcoming and DeWanda Wise possibly cast as Monica Rambeau, there could be an Ultimates team in our future. That means we could see an on-screen romance blossom between these two soon.
Malaika, Master of Diplomacy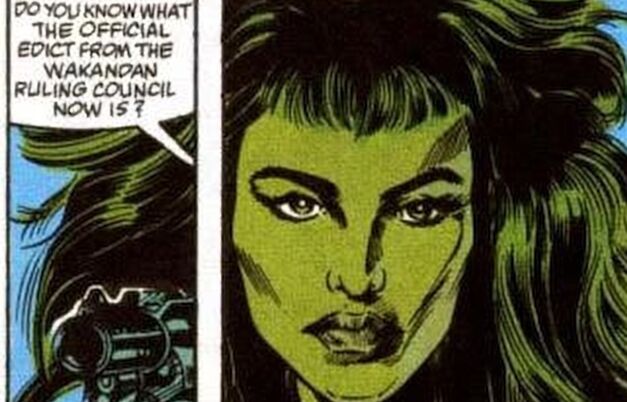 Malaika, an ally and one-time love interest of T'Challa, appeared in three Black Panther issues back in the late 1990s. She is a Wakandan representative in France and a member of the Order of the Panther. After his break up with Monica Lynne, the two rekindled their romance — for a single night. Despite this, and the diplomatic assistance she provided for T'Challa, their romance never really took off. Malaika's work abroad caused the two to lose touch.
Perhaps, it's time for an on-screen reunion. Malaika's background makes her the perfect Marvel Bond girl to T'Challa's Bond-like persona. With her brains and beauty, Malaika would fit right in with the MCU's version of Wakanda.