Earlier this week, FANDOM had the opportunity to screen the newest episode of Once Upon a Time. "Secret Garden" will kick off the Spring premiere of the fantasy series this Friday night on ABC. The episode will pick up where the winter finale left off: with Lucy and Henry's lives hanging in the balance.
The flashbacks, however, will deal with a very interesting team up: Hook and Zelena will work together to help Zelena's daughter Robin when she gets mixed up with Mother Gothel. Their team up, while rare and full of tension, is actually quite sincere and highlights just how parenthood has changed these two characters. Let's jump into the episode and why we're excited to see the Wicked Witch of the West spend some time with everyone's favorite wish realm pirate.
Hook and Zelena, a History
Hook and Zelena have never been close. Zelena has manipulated Hook, cursed him and even used magic to harm him. Back in Season 3, Zelena pretended to be Ariel to get Hook to admit his love for Emma. In doing so, Zelena cursed his kiss, so that if he kissed Emma, he would steal all of her magic.
In Season 5, Hook went to Zelena for help. He wanted her to help take the darkness from Emma. When he tried to take her heart, she cast a protection spell. She then cut off her own hand with his knife to cut off the anti-magic bracelet.
The pair has consistently found themselves at odds, that is until now. Now Zelena is on the side of the good. She and Regina have reconciled and she only uses her magic for good (when she actually has magic.) Zelena in Once Upon a Time Season 7 is very different than past iterations of Zelena. She is a mother, she has healed her wounds with Regina, she has even taken up a spin class (although I think this is a subtle nod to her former mentor Rumplestiltskin and not just a trendy job for her counterpart Kelly).
Zelena is a transformed woman, which makes her partnership with Hook so unique. For a woman who used to manipulate people to get what she wants, actually finding someone to trust with the life of her daughter is powerful.
The Transformation of Parents
Hook is different too. Not only is this wish realm Hook, but this is Hook who has become a father. His concerns are less about piracy, his ship, or even his own life. This version of Hook has truly learned how to be selfless — something that took Emma's Hook a bit longer to learn.
When the two pair up in "Secret Garden," it will be to save Robin, Zelena, and Robin Hood's daughter. At this point in the past, Robin is an eighteen-year-old girl who practices magic with her friends in Storybrooke. What Robin doesn't understand is that magic is dangerous and that not all witches are as cool and good-natured as her mother or her Aunt Regina.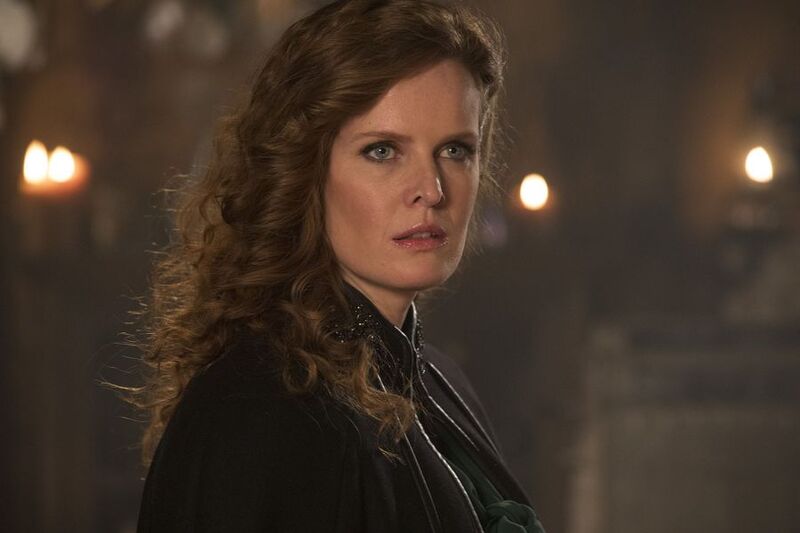 The "Secret Garden" episode is a great look at how Zelena and Robin get to the New Enchanted Forest and why they are such an important part of the narrative this season. Obviously, we know that Robin will meet Hook's daughter Alice, but that hasn't happened yet. She's just a girl trying to learn more about magic. Unfortunately, she plays with a little too much magic and puts herself in grave danger, which is why Zelena reluctantly agrees to work with Hook to find Robin.
Their partnership is funny, at first, but becomes very intimate quickly. Hook and Zelena are both people who know what it's like to make selfish choices. This episode shows just how much parenthood has changed them and how much they are willing to risk to protect their children. There is one scene between them that is so emotional you won't be able to help but cry.
"Secret Garden" is a powerful episode with very intense repercussions, especially in the cursed realm. It highlights the sacrifices that parents are willing to make in order to save their children. Bring the tissues Oncers, you're going to need them.
Once Upon a Time returns Friday, March 2 at 8PM on ABC.