RuPaul's Drag Race is still in the midst of an All Stars season, but that hasn't stopped the fierceness of Mama Ru from already looking towards the future. Season 10 of RuPaul's Drag Race has been announced and we now have a listing of the contestants who will compete for the coveted crown.
Check out the cast below!
Aquaria
Aquaria is one of New York City's hippest young drag queens and the drag daughter of Drag Race winner Sharon Needles. Aquaria was a fan of Sharon's for a long time and eventually became a friend and colleague of the Drag Race champion. Does that mean she has the same charisma, uniqueness, nerve, and talent to win the prize?
Asia Taylor O'Hara
Asia Taylor O'Hara was crowned Miss Gay America in October 2015 at the 2016 competition in Memphis, Tennessee. She is the drag mother of legendary Drag Race contestant Phi Phi O'Hara. Will Asia be bringing some of Phi Phi's trademark drama to the momentous tenth season?
Blair St. Clair
Blair St. Clair is described as Indianapolis Indiana's premiere "Broadway Baby!" and is the youngest entertainer to have won the prestigious Miss Gay Indiana Pageant. She's bringing a high level of professionalism and polish to the table. Those are traits that have benefited queens like Bianca Del Rio in the past and could make Blair St. Clair a frontrunner.
Dusty Ray Bottoms
Dusty Ray Bottoms is one of several New York City-based queens competing in Season 10. She's very proud of one of her physical assets, which you can guess from her stage name.
Eureka O'Hare
Eureka was a contestant in Season 9 but had to exit the show due to an injury she sustained during a cheerleading challenge. Though she never won any challenges during her season, she also never appeared in the bottom two. Fans are eager to see what she can bring to the show with this second chance at stardom.
Kalorie Karbdashian Williams
While her name is a nod to other famous reality TV stars, she's one of a kind. She's a self-proclaimed #phatgirl who embraces her curves and body positivity. She's also a pageant girl, winning the titles Miss Rising Star and Miss Duke City 2016.
Kameron Michaels
While Milk may have worn a fake muscle suit in her All Stars 3 promo, Kameron Michaels is the real deal. The self-proclaimed "body builder Barbie" is a fitness fanatic. She also loves tattoos, with her arms, neck and chest heavily inked.
Mayhem Miller
Mayhem Miller shares the same name as a MMA fighter, but she couldn't be more different, except for her competitiveness. A glamour queen who calls All Star Morgan McMichaels her sister, Mayhem is ready to live up to her name.
Miz Cracker
The drag daughter of Season 8 winner Bob the Drag Queen, this New York-based performer also considers herself a comedy queen, but unlike her mother, her drag looks are far more refined.
Monét X Change
Monet X Change is yet another New York City queen. She is a friend of Miz Cracker, so it'll be interesting to see if they'll be allies or foes in Season 10.
Monique Heart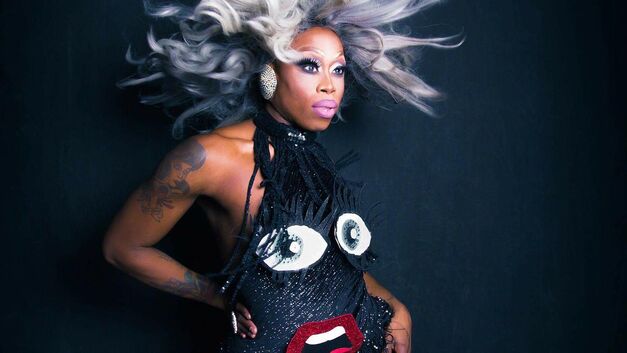 Monique is a queen from the Midwest. While her original drag name was Cutabitch Heart, she doesn't think about the competition, just herself. She describes herself as a "glam look queen on a budget" similar to Chi Chi DeVayne.
The Vixen
The Vixen calls herself a "militant black queen" and hails from Chicago. Her looks range from high fashion to Afro-inspired, and she rocks each and every one of them.
Vanessa Vanjie Mateo
Another contestant with a connection to a previous Drag Race competitor, Vanessa Vanjie Mateo is the drag daughter of Alexis Mateo. She describes herself as a twerk-a-holic video ho or a banjee. Full of high energy and a party mentality, Vanessa is going to bring a ton of style to season 10.What do you think of this crop of queens? Are they the cream of the crop?
Yuhua Hamasaki
Originally from China, Yuhua Hamasaki has cemented herself as one of the strongest queens of the New York City drag scene. She's won Best Drag Performer of the Year for Get Out Magazine and won Miss Asia NYC in 2014. A YouTube video of her doing a full drag transformation in 45 minutes won her a lot of fans and they are looking forward to seeing her on RuPaul's Drag Race.
What do you think of this crop of queens? Are they the cream of the crop?
Drew Dietsch has written for CHUD.com, the News-Press, WhatCulture, and releases a weekly film review podcast at his website, The Drew Reviews. He'll yak your ear off about horror movies, Jaws, RoboCop, and/or Batman if you let him.