Life moves fast, which is why FANDOM News is here to catch you up on the biggest stories. If it's worth geeking out about on twitter, it's on FANDOM News. In today's episode we break down the biggest winners at the Oscars like The Shape of Water, Blade Runner 2049, and Get Out. We also take a look at trailers for two of Netflix's biggest shows, and we finally get a glimpse at a Disney sequel that has been over 50 years in the making.
Want more Oscar coverage? We gotcha covered there too.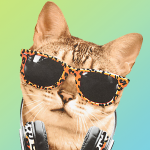 I'm Jack! I like Pokemon, and sports themed anime shows where teenage boys cry a lot.